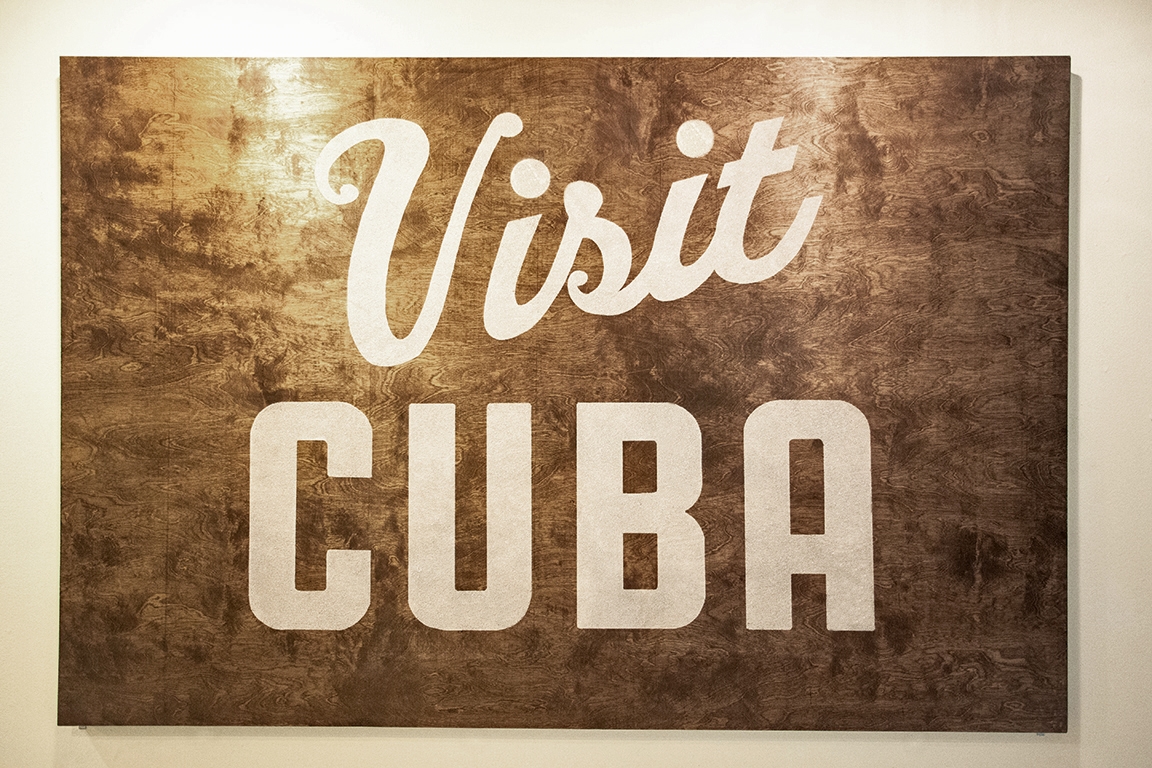 Sweet on Cuba
Based on the vintage Cuban tourism posters of the 1950's. The phrase "Visit Cuba" set entirely in sugar, references both the country's once dominant export, as well as Americans complicated yet enamored relationship of tourism to Cuba.
Sweet on Cuba, is a reflection of a palpable sense of urgency by American tourists to visit Cuba before it's impending change. This urgency, fueled by what seems like the inevitable modernization and commercialization to a romantic view of a beautifully decaying Cuba that will soon loose it's nostalgic allure.
TypeForce 5, Chicago, 2014
Materials: Wood & Sugar
Dimensions: 8'x 4'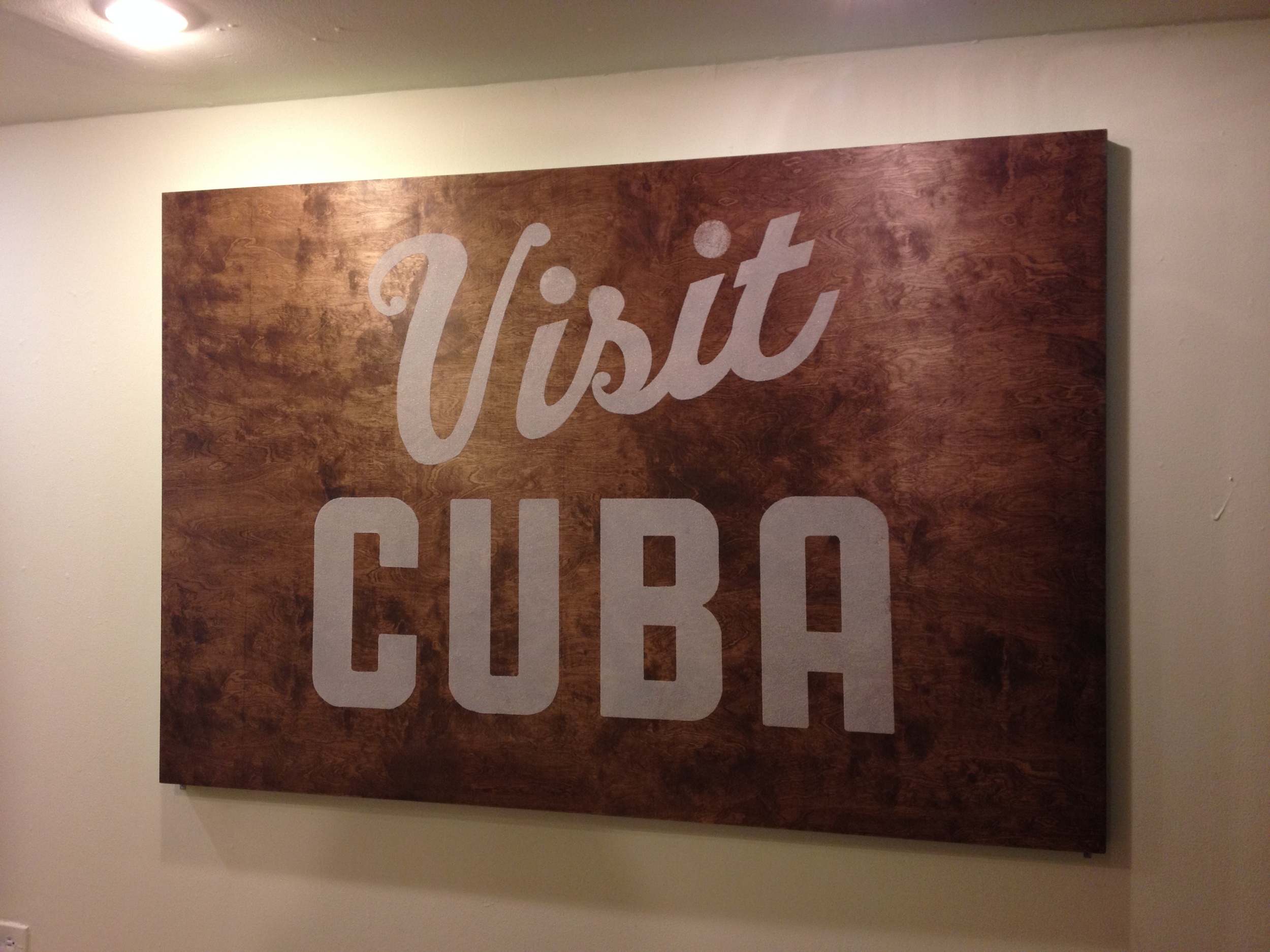 Title
project description goes here.